HubSpot | Business solution
The HubSpot CRM platform is a full suite of software built to power your inbound approach to help you grow better.
As HubSpot's Diamond Partners, we offer consulting and onboarding services to help you scale your business with success.
With HubSpot, we help you to enhance productivity and efficiency.
If you're new to HubSpot, it is a cloud-based CRM that is designed to align sales and marketing teams, boost your return on investment, meet sales goals, market your business better, and generate more leads. In fewer words, it helps you attract customers, convert leads, and close deals. HubSpot brings together a range of operating systems into one place – where they can be easily managed and tracked.
Using HubSpot, businesses can better handle their sales and marketing activities, attract new leads and convert those leads into sales. Here's what we offer in association with this partnership: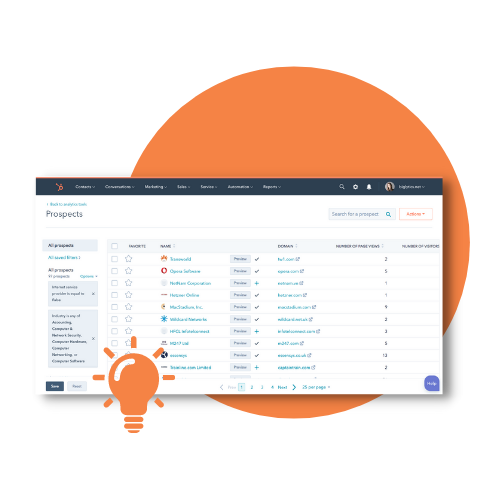 Consultation
We will take a look at your analytics, talk to your marketing and sales team members, and come up with a HubSpot plan that suits your business. We can help your team better understand and use HubSpot and its associated tools.
Onboarding
We will help you to incorporate monday.com in your business operations, so your staff can start working with the platform effective immediately.
Ongoing Assistance
We provide ongoing marketing and sales assistance and expertise to ensure you are using HubSpot tools, combined with our systems, effectively for superior company growth.
It's been incredible working with Jordan and the team at upstream. They are amazing with getting things into HubSpot for us as a startup we just didn't have the time and needed to get going quickly. Since then we're HubSpot experts and our system runs like a well oiled machiene. The move to HubSpot as guided by upstream meant that we were able to reduce the number of software in our tech stack and enabled us to save money and find a new source of truth. Thanks upstream!
Working with the team from upstream to help set up our HubSpot account has been amazing for our business. The friendly customer service and the strict deadlines that they met meant that our business continued to run at a smooth and fast pace without any interruptions. We now have a streamlined process with our internal systems with integrations between them all to help provide more time for us to work closely with our customers and guarantee great results. Will absolutely be recommending HubSpot to my network and strongly suggesting they speak with upstream for their implementation after the great service we received.
Want to know more about HubSpot?
Check out our latest posts